Peter K. Skivington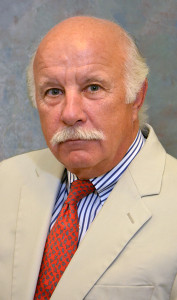 Peter K. Skivington, Esq. started the firm with J. Michael Jones in 1990. Peter is also a former Assistant District Attorney (1980-1982).
Peter has practiced law since 1981. He and his former partner, J. Michael Jones practiced law as Jones & Skivington from 1990 to 2011. The firm is now known as The Law Offices of Peter K. Skivington.
This Law practice has been long acknowledged as the most competent & trusted law firm in Livingston and surrounding counties, for the last several decades.
Peter is highly regarded and respected by members of the Judiciary, colleagues, as well as clients, and the community in general.
The Law Offices of Peter K. Skvington, as well as his former practice, Jones & Skivington, have long been synonymous with providing the highest quality of legal representation to clients, big and small.
Peter comes from a long line of lawyers including his grandfather George J. Skivington, his father George J. Skivington, Jr., his great Uncle Francis Skivington, his cousin Jack Skivington, along with his wife Dale Skivington and his daughter Emma Skivington.
The Skivington name is recognized with exceptional legal representation for the last 80 years in the Western NY area.
Peter has represented a variety of clients including Fortune 500 corporations, municipalities, members of judiciary as well as any individual who has found themselves in need of quality legal representation.
Education
Albany Law School of Union College, Juris Doctor 1979
Rochester Institute of Technology, Bachelor of Sciences 1976
Affiliations
Upstate New York's Super Lawyer since 2010